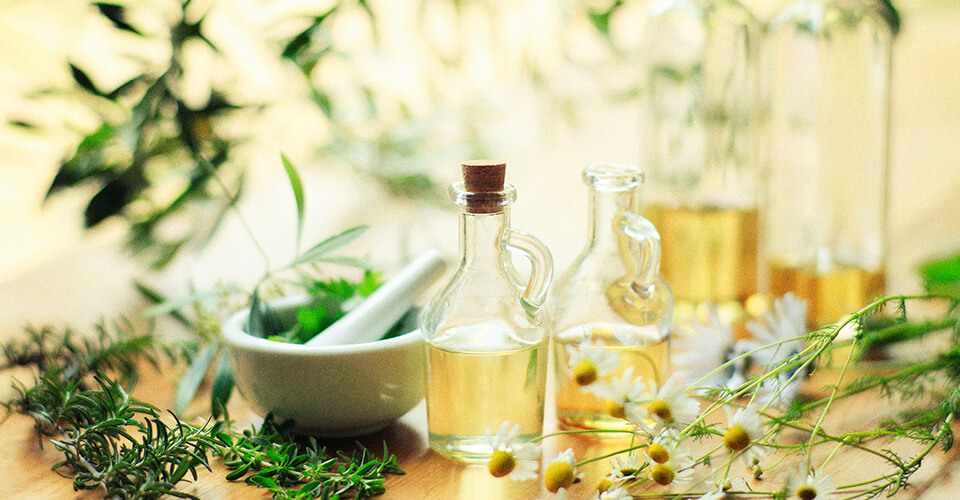 Fragrance Museum
The Fragrance Museum displays antique perfume bottles and equipment used to extract aroma.
Guests can compare the 80 or so natural essential oils
to find those that truly enchant the senses.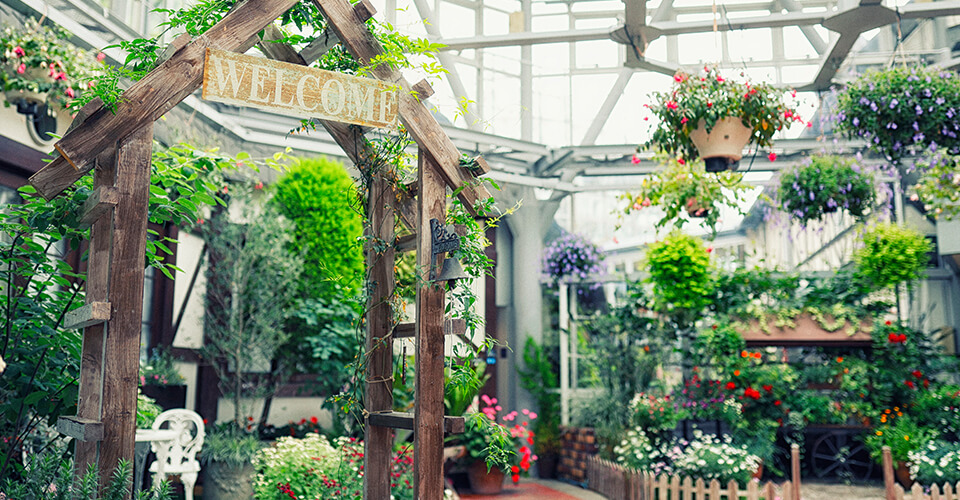 Glasshouse Entrance
The beautiful Glasshouse features baskets hanging
from the ceiling full of streptocarpus and fuchsia plants.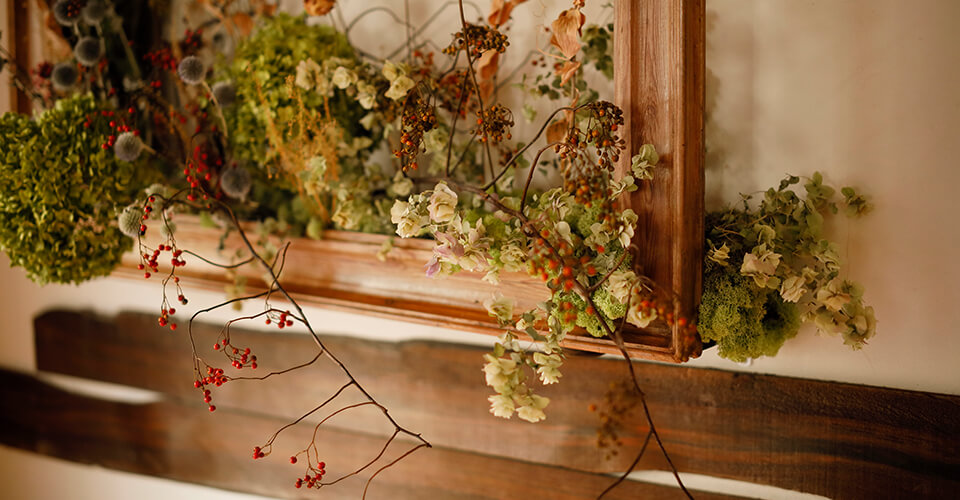 Herbal House
Here visitors can see reproduced scenes from daily life like in the kitchen or living room.
Dry flowers really bring the space alive.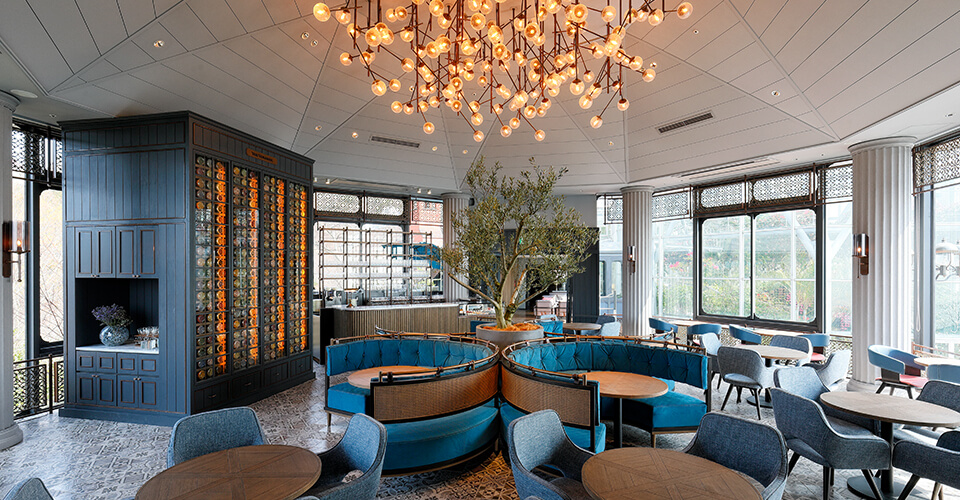 The Veranda at Kobe 2F Café Lounge
The luxurious space includes a chandelier designed in the motif of dry herbs
and a unique herb cellar so that visitors can enjoy
a refined teatime while enjoying the view.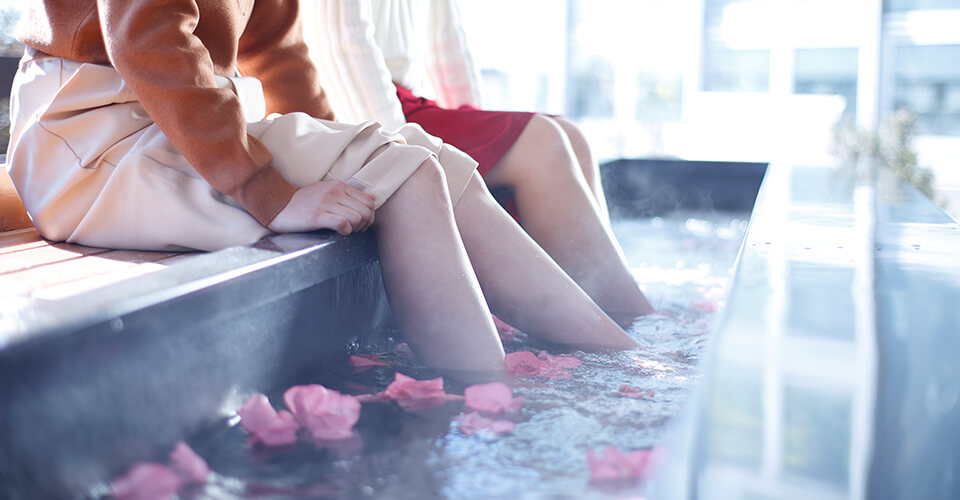 Harbal Footbath
The Herbal Footbath provides the opportunity to soak one's feet
in seasonal herbs while taking in a view a Kobe.
It's relaxing for both body and mind.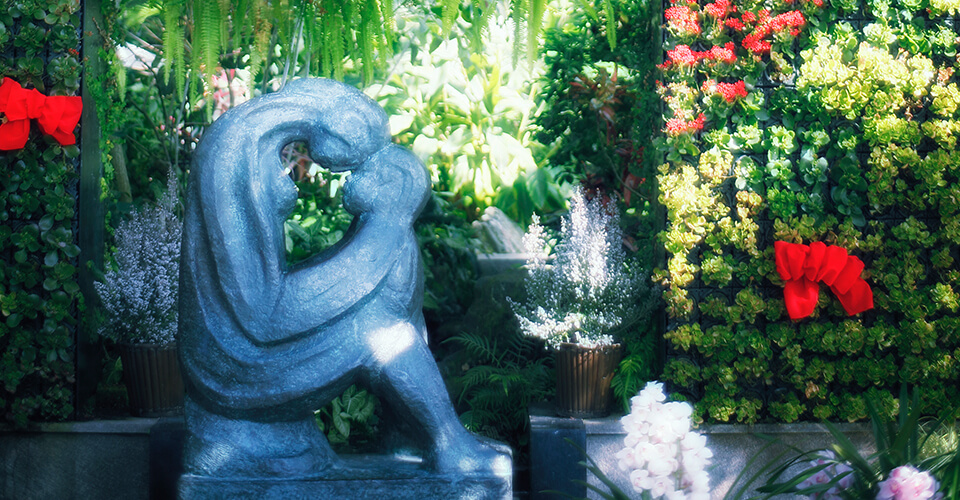 The "Statue of Love"
A sculpture entitled "Statue of Mother and Child" presented by the city of Terni in Italy,
the home of St. Valentine, sits at the back of the Glasshouse.
The status shows a mother warmly embracing her child and the spot
has become a famous place for love that soothes the soul.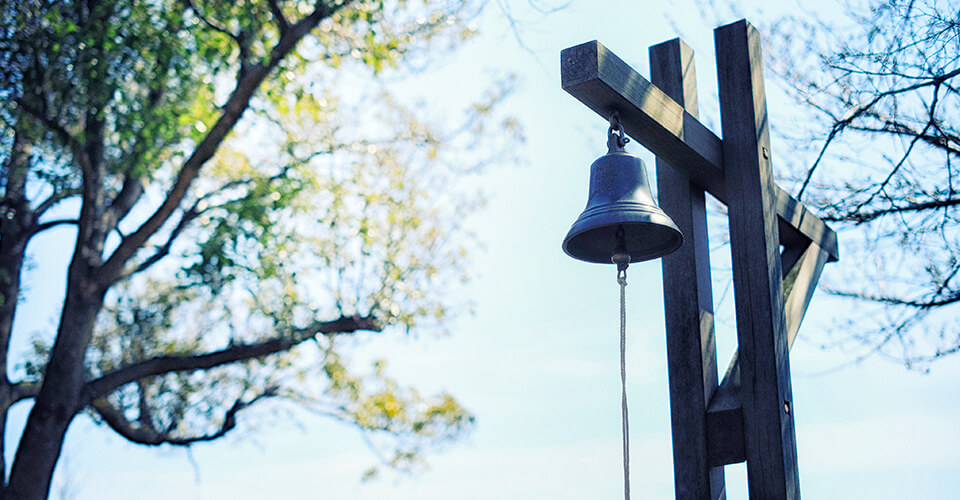 Vow of Bell
This is one of the happiest spots inside the Herb Gardens.
Why not make a wish at the lover's bell
while taking in the spectacular view of Kobe?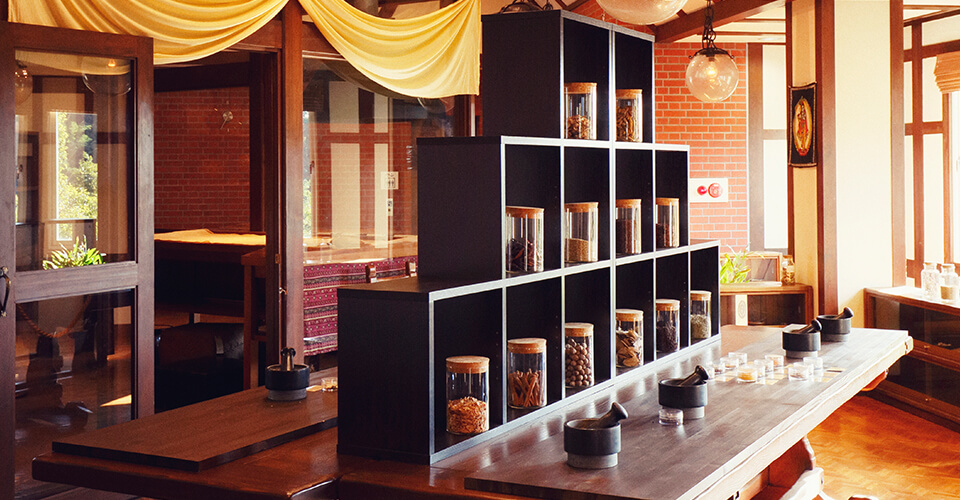 Spice Museum
The aroma of spices wafts through the air as you enter the Spice Factory,
making you feel like you're in a foreign land.
Here, visitors can learn about the history of spices, have a go with a spice crusher
and experience the aromas as well as get a look at the spice aroma collection.
It's the ideal place to get an insight into the appeal of spices.
The Store at the Foot of the Mountain
Before heading home, enjoy a spot of shopping at the store at the foot of the mountain,
which provides a host of original brand goods.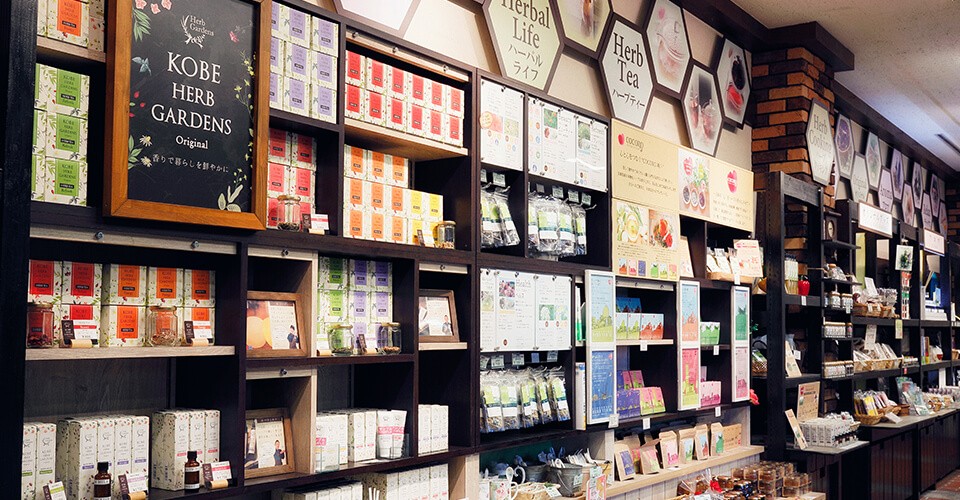 The Store at the Top of the Mountain
Grab a Kobe souvenir or some herb-related merchandise.