Main Dining 「The Herb Dining」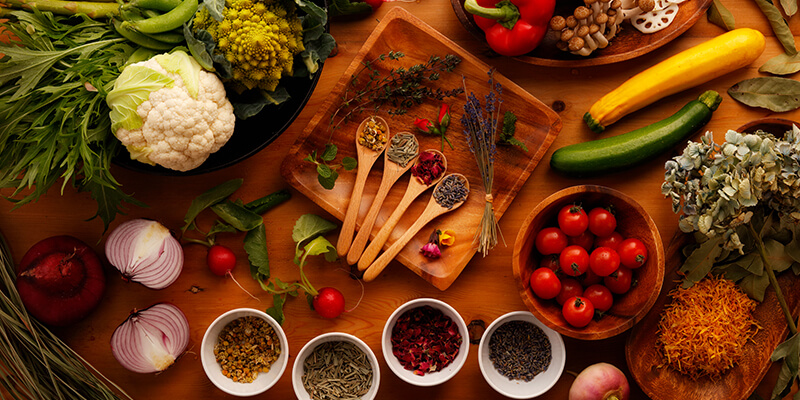 Each plate is created with beautiful colors personifying the Herb Garden and uses herbs and flowers taken directly form the gardens themselves.
The herb cooking is sure to bring a smile, with special care taken to ensure satisfaction, from the color and aromas to the ingredients and flavors.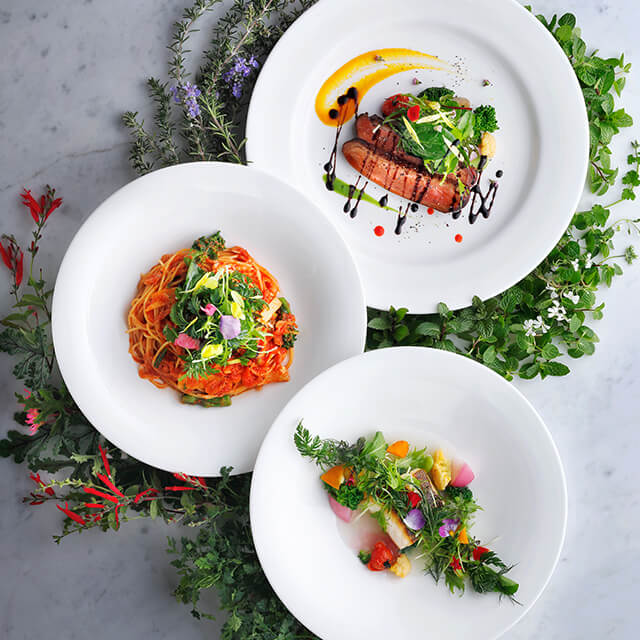 The Garden Plate Collection combines a main course
where guests can choose either a pasta, meat or fish dish,
an appetizer buffet with seasonal vegetables and flavors (15 varieties)
and an original blend herb tea.
The patisserie's specialty sweets and wine are also on offer so visitors
can treat themselves to a sumptuous lunch.

Choice of
a Main Dish
(pasta, meat or fish)
Appetizer
Buffet
(15 varieties)
Original
Blend
Herb Tea
Adult 2,480yen
Youth 1,210yen
*Children under elementary school age dine for free (excluding main dishes)
*Children's menu also available
Recommended Food
Here we introduce gourmet recipe using herbs that are perfect for rest breaks or teatime after a walk in the gardens.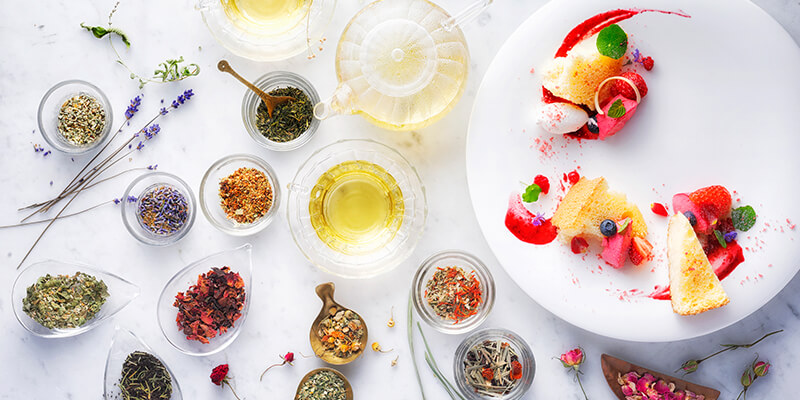 Original Blend Herb Tea 1,020yen
Seasonable Creation 1,230yen
Nunobiki Herb Burger
1,050yen

Savarin
950yen〜

Garden Soft Ice Cream
550yen

Seasonal:
Outdoor stalls with a view