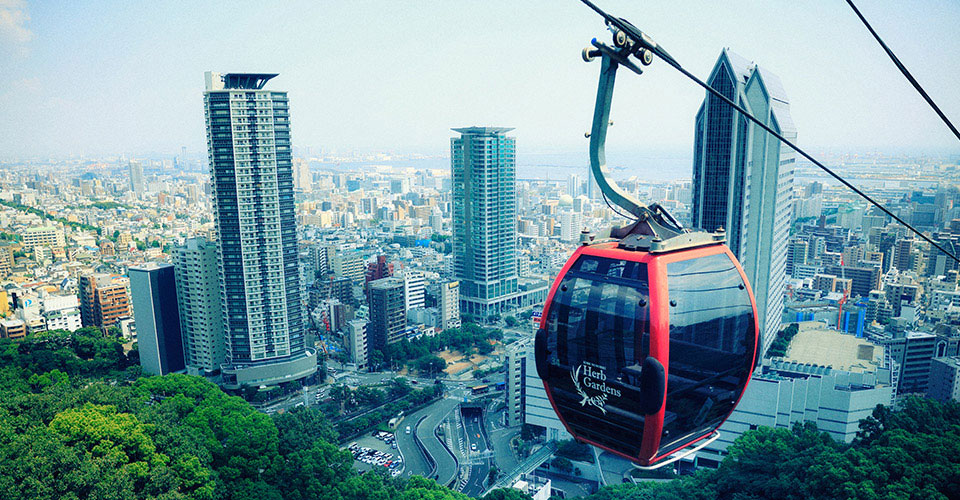 Kobe Nunobiki Ropeway
The elegant "walk-in-the-sky" ropeway offers a comfortable 10-minute ride
with panoramic views of all of the colors of the seasons while looking down upon Kobe
as well as sweeping views of Kyoto and Osaka.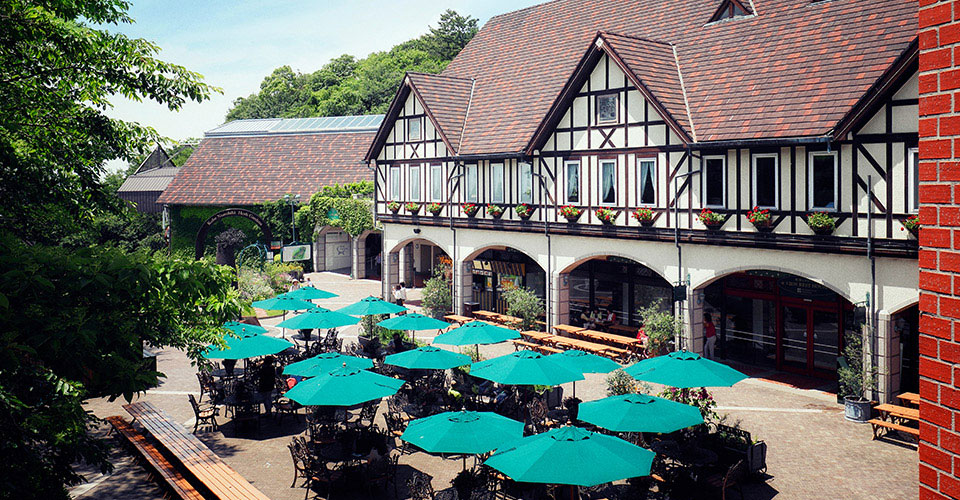 View Plaza
When you step off the ropeway, visitors are greeted
with the Welcome Garden where flowers bloom all year round.
It's the perfect spot to sit and relax, surrounded by a castle gate
and a rest house designed in the motif of Wartburg Castle, an ancient German castle.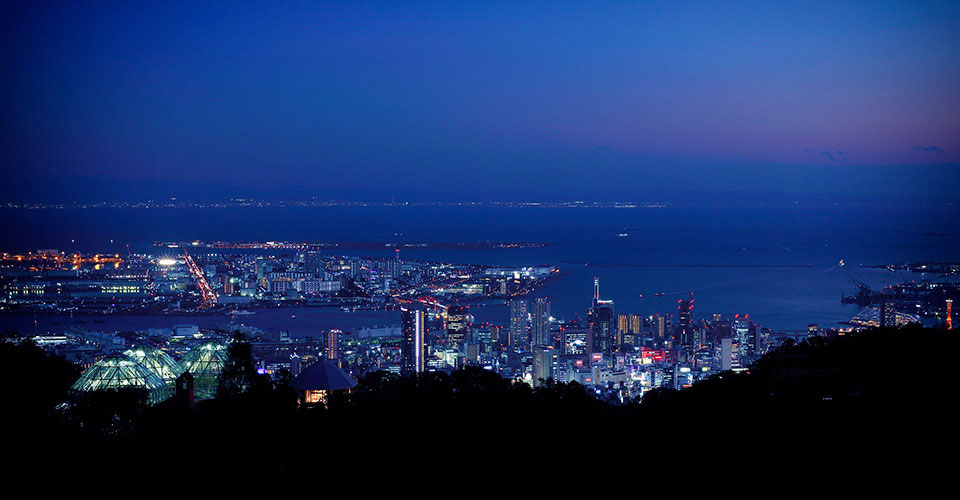 Nightscape Kobe
View Plaza offers a spectacular view of Kobe City at night.
The summer-only Kobe Terrace bar serves delicious food and beverages
that can be enjoyed while taking in the panorama.
The incredible, bustling nightscape of View Plaza can be seen from the ropeway car.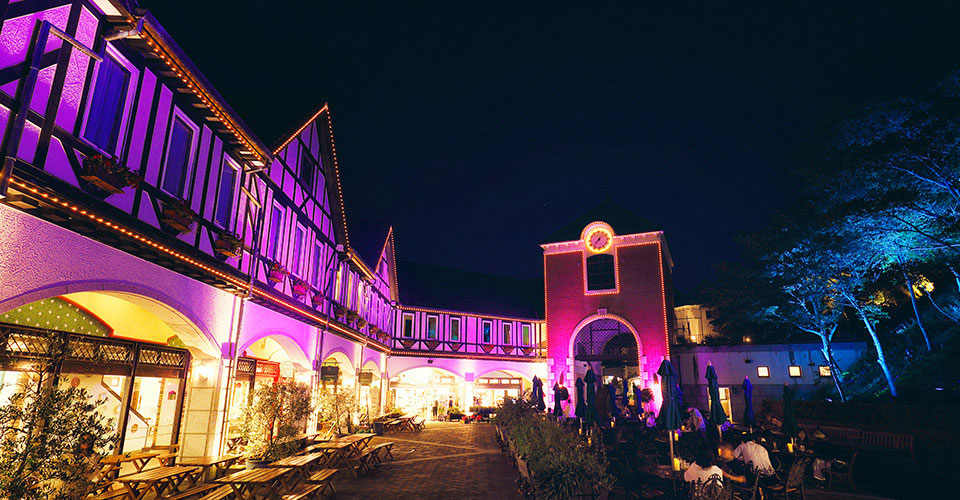 Forest of Illuminations
View Plaza changes into a magical space during night operating hours.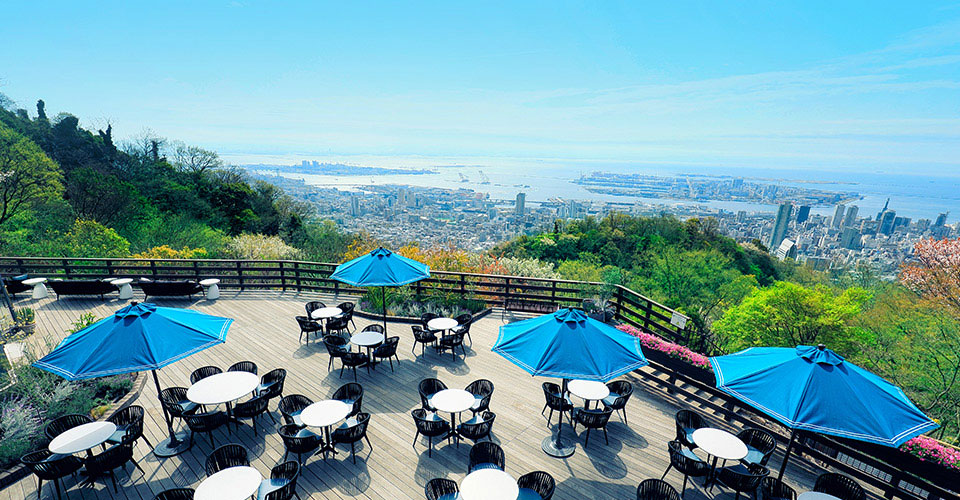 The Veranda at Kobe 1F Terrace
Visitors can sit on the wide, open terrace
where the sky expands out in front and enjoy an original burger or sweets.
It's a place that relaxes the mind amid a beautiful green setting.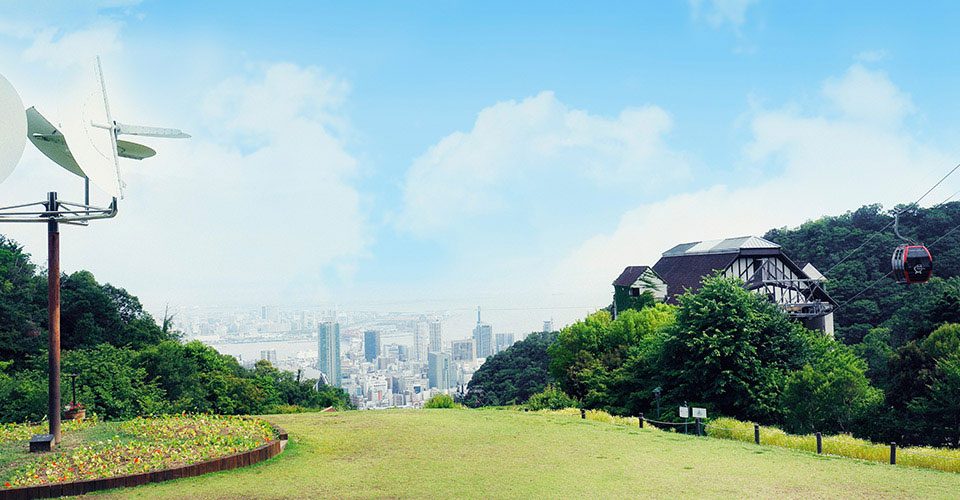 Recreation Area
The soothing area offers a different scene along with each season,
including mountain cherry blossoms, lilies and autumn colors
that complement the superb view of Kobe.
Play equipment is free to use, making it a memorable stop for children and adults alike.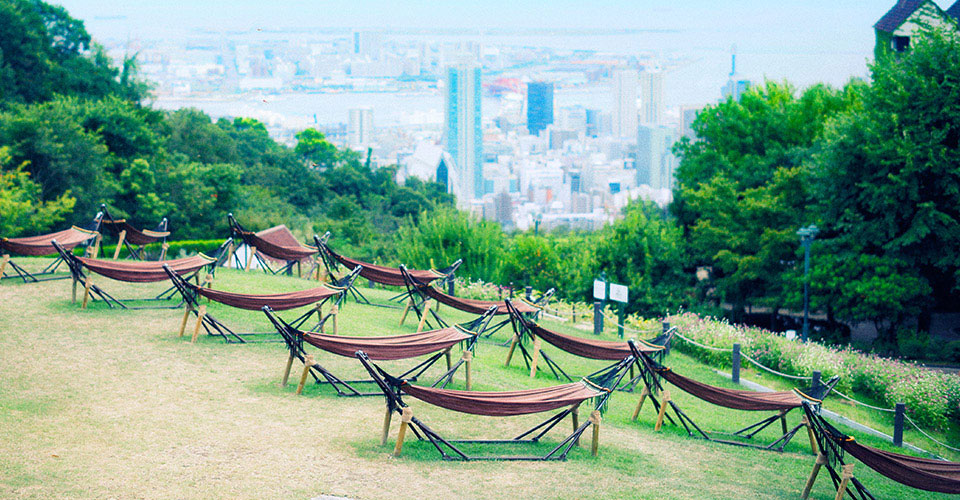 Hammock
Let the gentle breeze take you away.